I got an opportunity to participate in the biggest ever ivory burn in Kenya, which was held on 30th April, 2016 at Nairobi national Park. The conservation effort wads towards a message to be relayed across the world. It was a day of adventure, thrill, excitement, remorse and pain. I entered the Park gates at 10 am and after the necessary security checks and screening, I was transported to the ivory burning site organized by Kenya Wildlife Service (KWS). There I saw large tents pitched in for the event, a press corner, and then 12 pyres equal to 105 tonnes of elephant tusks and 1.5 tons of rhino horns piled up with the rangers offloading more tusks at the burning site. It was raining and muddy, thanks to the gum boots which was a saviour.
The burning site was cordoned and getting ready for the burn. The place was buzzing with activity with rangers, photographers, reporters, conservationists, organizers, artists, all battling the rains and still connected with one cause. At about 3 pm, the President of Kenya arrived with other prominent dignataries and His Excellency gave a very powerful speech stating the reasons for burning ivory and the serious intent of Kenya to end illegal ivory trade. The President lighted up the pyre along with Ms Judi Wakhungu, Minister for Environmental and Natural resources , Dr Richard Leakey , wildlife conservationist and KWS Director General, Mr Kitili Mbathi  torching the biggest ever stock pile of ivory tusks.
In the words of President Uhuru Kenyatta – "We come from a truly blessed country. Blessing however come with duty. The last decade has seen a catastrophic destruction of the African Elephant, which threatens our communities. Kenya is rich in natural heritage, we intend to protect it. A time has come when we must take a clear stand, ivory is worthless unless it is on our elephants."
It was a funeral, a memorial to thousands of lives lost and a celebration of Kenya's resolve to end this bloody trade. Had it been sold as some have suggested, it would only stoked the flames of greed and demand for more and more Ivory. All of us watched these once alive and ornated tusks smoking to flames.
The Ivory burn got the special publicity it deserved, a clear message to the world that no more trade in ivory.
All of us watched these once alive and ornated tusks smoking to flames.
Some facts:
20,000 litres of diesel and kerosene
10500 elephants and 343 rhinos
12 stockpiles of ivory and rhino horn
105 tonnes of ivory
35 tonnes of rhino horn
$172m combined value of tusks and horns burnt
100,000 the number, at least, of elephants killed in Africa in four years
If  arranged the elephants killed for this stock of ivory tail to tail they would stretch for 30 miles.
An event for the Masai women empowerment project was officially launched in Imbirikani near Amboseli , Kenya by Wildlife Direct, UNDP and the Office of the First Lady of Kenya
Happy to share the news that in the event a photograph taken by me during my recent trip to Amboseli for the conservation project was gifted to the First Lady of Kenya. It was an image of  Garamba (mother) with her male calf Gakuo who is named after the father of the First Lady of Kenya. Banners were made of the "Three Holes" family and the Masai women in beautiful beads also.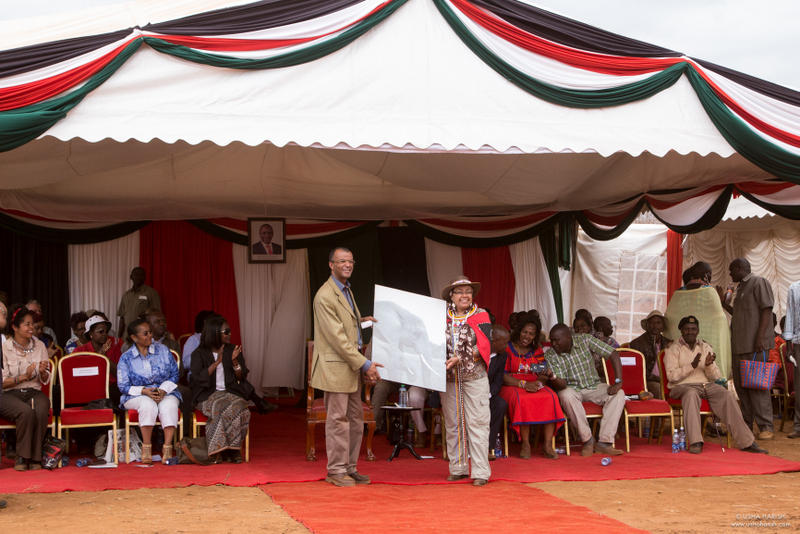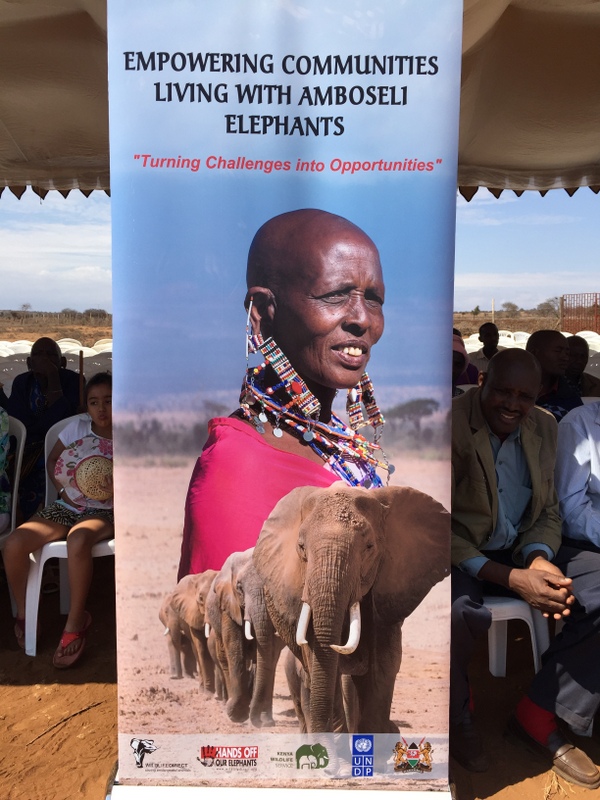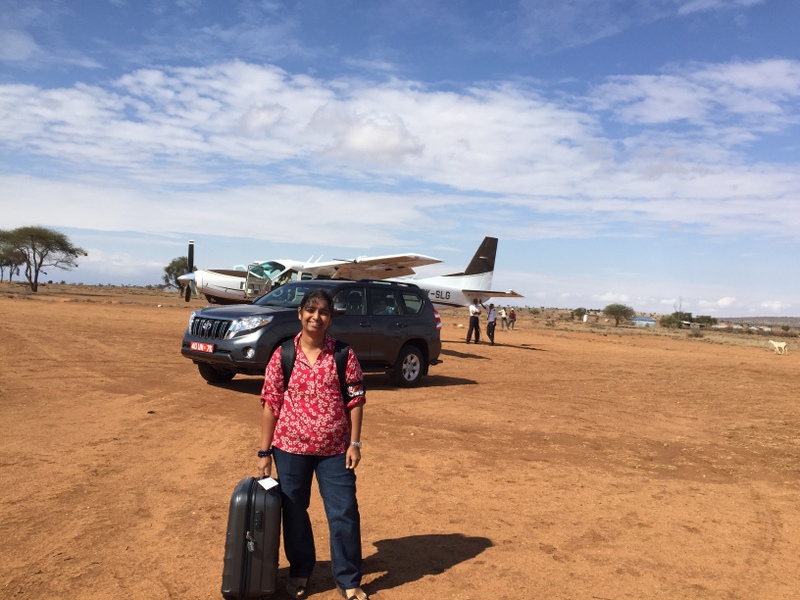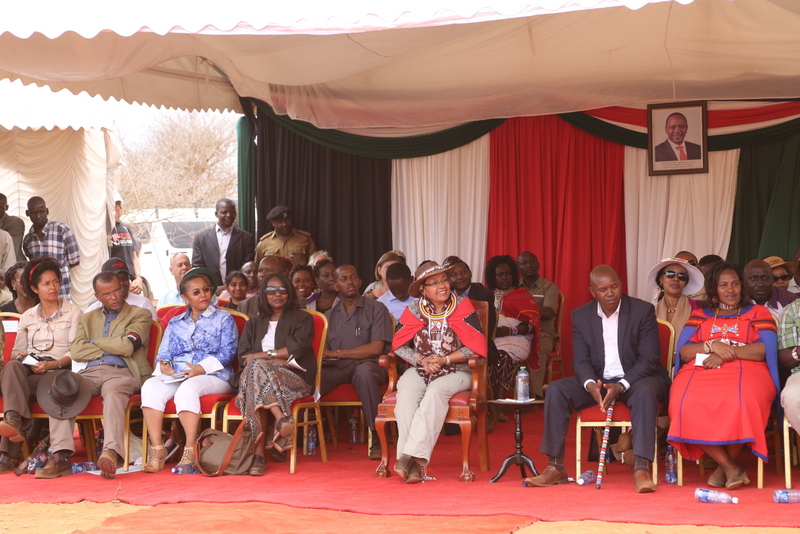 Hello friends,
For the last one month, I was away to Amboseli National park in Kenya as a photographer for an elephant conservation project commissioned by an organisation called WildLife Direct led by Dr Paula Kahumbu. It was a 18 days stay in Oltukai Lodge, Amboseli with my dear friend and an expert elephant researcher Ms. Soila Sayialel. I learnt a lot about elephants and their behaviour which was my first experience. Amboseli is a beautiful park and there were many a things I noticed about it
The beautiful sunrises and sunsets.
The dust storm and twisters.
The elephants roaming freely everywhere.
The beautiful dark green grass in the swamp, then the light green grass and totally dry grass around the water body.
The Mt. Kilimanjaro with its mwanzi and Kibo peak. Kibo peak was snow covered one day, next day clear but without any snow and today totally covered up.
The elephants with the Mt Kili in the backdrop.
The variety of water birds around the swamp.
The wonderful landscape of Ol tukai lodge.
Elephants scratching, dusting, sitting, sleeping on the ground, smelling, running, mud bath.
There were many other wildlife and different views of the mountain which was a moment to cherish.
The friendly Oltukai staff made me feel at home.