An event for the Masai women empowerment project was officially launched in Imbirikani near Amboseli , Kenya by Wildlife Direct, UNDP and the Office of the First Lady of Kenya
Happy to share the news that in the event a photograph taken by me during my recent trip to Amboseli for the conservation project was gifted to the First Lady of Kenya. It was an image of  Garamba (mother) with her male calf Gakuo who is named after the father of the First Lady of Kenya. Banners were made of the "Three Holes" family and the Masai women in beautiful beads also.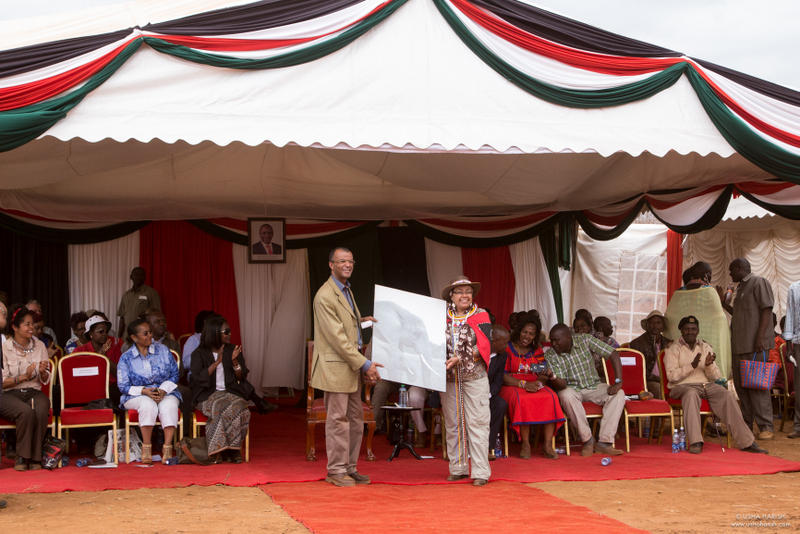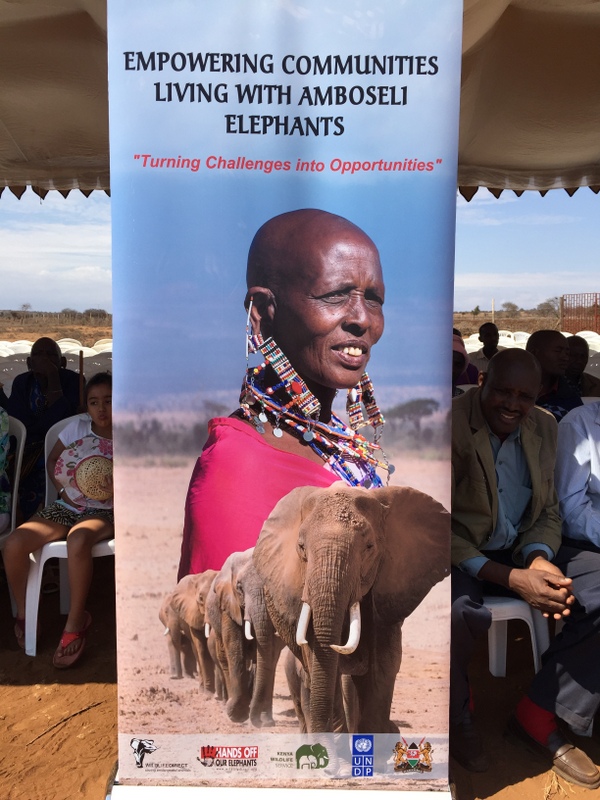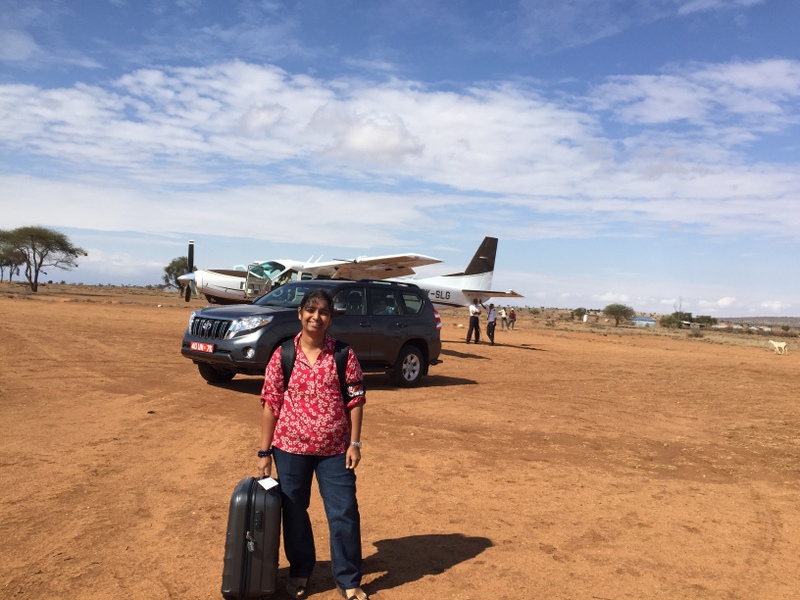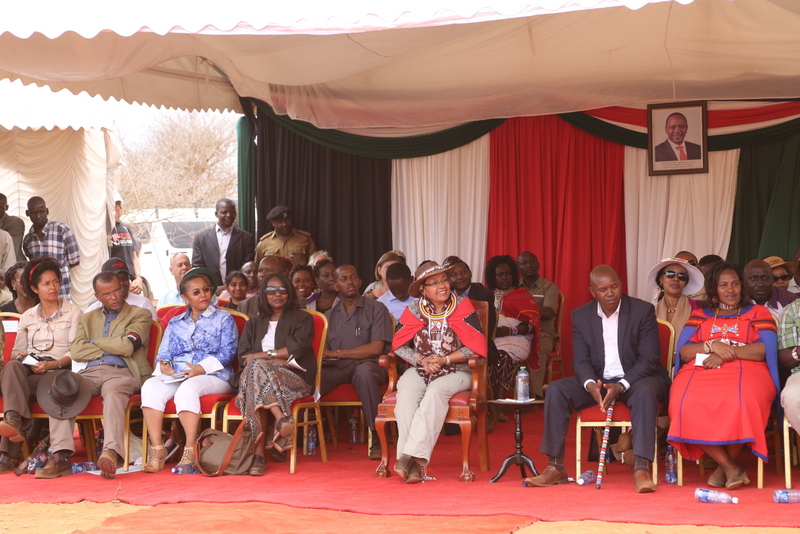 Hello friends,
For the last one month, I was away to Amboseli National park in Kenya as a photographer for an elephant conservation project commissioned by an organisation called WildLife Direct led by Dr Paula Kahumbu. It was a 18 days stay in Oltukai Lodge, Amboseli with my dear friend and an expert elephant researcher Ms. Soila Sayialel. I learnt a lot about elephants and their behaviour which was my first experience. Amboseli is a beautiful park and there were many a things I noticed about it
The beautiful sunrises and sunsets.
The dust storm and twisters.
The elephants roaming freely everywhere.
The beautiful dark green grass in the swamp, then the light green grass and totally dry grass around the water body.
The Mt. Kilimanjaro with its mwanzi and Kibo peak. Kibo peak was snow covered one day, next day clear but without any snow and today totally covered up.
The elephants with the Mt Kili in the backdrop.
The variety of water birds around the swamp.
The wonderful landscape of Ol tukai lodge.
Elephants scratching, dusting, sitting, sleeping on the ground, smelling, running, mud bath.
There were many other wildlife and different views of the mountain which was a moment to cherish.
The friendly Oltukai staff made me feel at home.